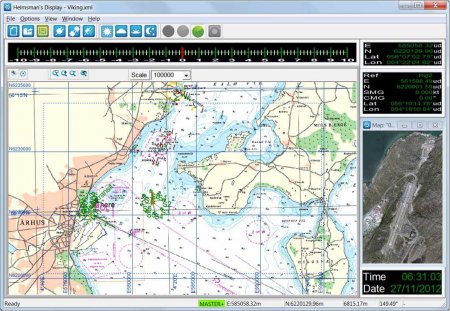 The NaviPac software is an integrated navigation software package specifically suited for applications like:
General navigation.
Hydrographic & oceanographic surveying.
Geophysical 2D seismic surveys.
Port & harbour surveys.
Pipeline lay-barge management and control.
Pipeline/cable pre- and post-surveys.
Barge/tug management.
Rig move management & control.
Cable installation & support.
Civil/offshore engineering work.
Underwater operations.
ROV surveys.
Among others, the NaviPac features comprise:
Support of all hardware on the market.
Navigation display with overlays.
2D and 3D displays.
Multi-vessel, multi-object operation.
Survey planning.
Sensor instrument recording.
Sensor validation (Kalman filtering).
Real-time survey quality control.