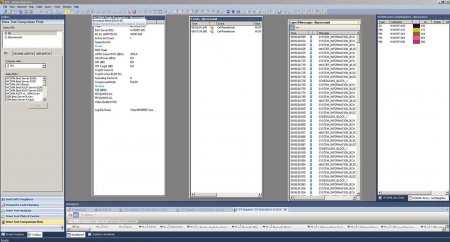 Built by RF Optimization Engineers, for RF Optimization Engineers, Xeus Pro is a powerful desktop analytics software for mobile network optimization that provides superior visualization, in-depth analysis, reporting, and troubleshooting capabilities that enable optimization engineers to improve response time in solving RF problems.
Designed for both convenience and efficiency, the various add-on modules propel Xeus Pro to be the powerful mobile network optimization desktop solution that it is. Xeus Pro core strength is the ability to intelligently post process and analyze multiple network data, including traffic measurement recording (call-trace) data, network configuration data, statistics and drive test data. With built-in best practices for RF network optimization, detailed analysis for issues such as data throughput, abnormal call events and optimization towards systemic issues such as pilot pollution, overshooting cells and missing neighbors, as well as KPI report generation are simplified and executed faster.
As a daily mobile network optimization support GIS software, this state of the art solution integrates seamlessly into daily operations and network expansion activities, performing smart analysis whilst detecting common radio problems that compromise your networks quality of service. Total flexibility to tailor its functionalities according to specific needs, up-to-date multi-vendor & multi-technology support across all relevant technologies and a market driven feature roadmap ensure Xeus Pro's relevance now and in the future.