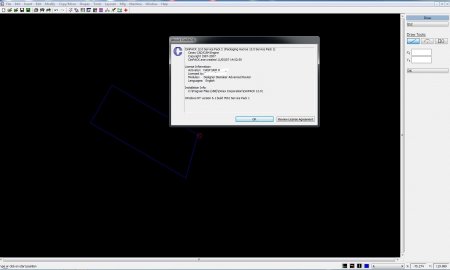 CimPACK is a Windows program that allows the user to create a full set of tooling for the Diemaking, Folding Carton, and Corrugated Industries. Steel Rule Dies, Phenolic and Steel Counters, Stripping and Blanking tools, Rotary Dieboards and Ejection Rubber are all very easy to create using CimPACK.
Each of these applications is built around the same core software, a general purpose CAD engine called CimCAD, so they share the same user interface and file format:
- CimPACK for Designers
Consists of a large library of Standard Designs, and Mix and Match so that you can create a one-up design and then lay it out to a printed sheet. Parametric design capability is also included.
- CimPACK for Diemakers
The standard Diemakers software includes tools for adding punches, hang holes, and die-edges. It also contains the tools for adding stripping/breaker knives, balancing rules, and chase registration holes.
The advanced Diemakers software includes the standard items plus all of the pre-press tooling. This includes the SF/SC Component Stripping System, the EASIBLANK(TM) blanking system, the SPEEDBAR(TM) presser bar system, the BSI Flush presser system, and the Bobst SPider presser system..
- CimPACK Complete
It includes all of the Designer, Diemaker, and Advanced Diemaker functions.
- CimPACK for Rotary Diemakers
The Rotary functions can be added to CimPACK Complete and both of the CimPACK for Diemakers products.