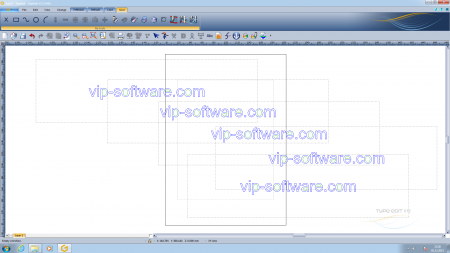 introduction to the V12 user interface
Discover a new modern interface including a Quick Access Toolbar (QAT), easier access to your tools, and an increased work area. All this and more…
A new work environment
Go through all steps of creation from logo vectorization to machining in this video. An interface with a simple yet functional and modern design, for a smoother workflow.
Logo creations with new symmetrical curves
New 2D sketching tools to speed up your design process.
Nesting and remaining material management
Create or import your pieces, use the Nesting menu to best adjust and optimise your nesting operation. Instantly visualize how the remnant plate feature can help you manage plate waste and cut costs.
Professional LED sign creations
Create professionnal LED signs using TYPE EDIT V12's new LED Matrix. Create your design and set all your parameters to optimize your creation and production.
Artistic 3D creation emphasizing on Construction tree
A new "S" shape sections for your TypeArt. This new type of profile adds flexibility and creative freedom for your bas relief creations.
Designing an insignia with revolved TypeArt
Efficiently and rapidly create revolved surfaces directly in TypeArt. Combine it with other tools such as Extrusion, Rotation, etc. for all your 3D productions
Automatic filling of holes in TypeArt
Correct your 3D imported surface files with this powerful tool. Holes will be filled automatically according to your parameters and allow a safer machining and finishing.
Tool choice support
Visualize toolpath and simulate tool combinations in seconds. And instantly apply your selection for safe and correct toolpath calculation.
Create and manage scripting
Create powerful scripts to automate processes. Keep full flexibility, deciding wether or not to display property menus.