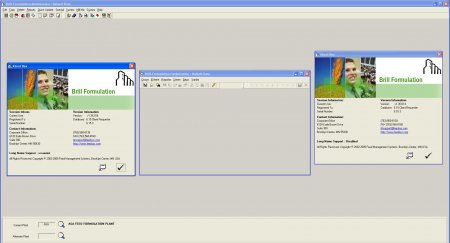 Brill® Formulation®
In a busy day with feeds to manufacture and animals to be fed, how are you doing? Are you looking several places for information? Finish a formula only to find an ingredient out of stock?
Get the job done quickly with visibility to critical information.
Be confident that you are leveraging accurate, current nutrient information and best practices from experts in animal nutrition. Get formulas into production faster because you can see the stock status of ingredients while your formulate.
Work smarter. The end result is peace of mind that formulation that can be done quickly and customers are more satisfied. Contributing to the bottom line feels good too.
A Brill® package that fits your needs and market
Because no two feed formulators are alike, Brill Formulation® solution is available in different packages, ensuring you work with the best features and functionality for your needs. Options include:
ActivAtors for basic needs
BizBuilders for expanding businesses
CommandCenters for larger businesses