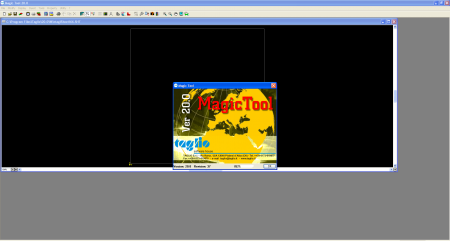 INTRODUCTION
MagicTool is a specially designed CAD/CAM solution that automates cutting machine programming such as and water jet.
It is the result of over 30 years of Taglio experience in close collaboration with cnc machine manufacturers and users.
MagicTool fully adapts to the technology of each different machine as well as the customer's programming and management needs.
Nesting
This system provides a perfect combination of automatic, semi-automatic, and manual nesting, which provides great flexibility and optimum performance.
The combination of automatic nesting, along with manual nesting functions like copy, moving, and rotating, proves to be a very powerful tool.
MagicTool automatic nesting optimizes part arrangement on the plate for maximum utilization of parts and remnants. MagicTool automatically detects remnants in the database and allows users to prioritize their use prior to using a new sheet. The collision detection system avoids infeasible cutting plans.
Users can work with single slabs or working orders containing multiple slabs. A specific plug-in is helpful to read the work orders generated through Intarsio.
Technologies
MagicTool allows tables to be configured via material/thickness to define separation between parts and lead-in/lead-outs for different types of contours and dependent on material/thickness and cutting quality.
It is possible to common cut between different parts or limit to pairs of parts with micro-joints and pre-cuts. The system detects any errors in the design and machining and is completely automated.
All MagicTool options are included in a single program. Within the same program environment, the user can: design or import a part, consult the plate database, execute cutting sequences, generate CNC programs, and calculate time and costs.
Water jet technology
MagicTool provides water jet technology tables for each machine, speed reduction in corners, special piercing, and multi-head management, all taking into account the unique characteristics of cutting with water jet technology.
The key benefits include automatic acceleration/deceleration programming, stack cutting capabilities, and an optimal use of consumables through pierce reduction.
Technical characteristics
MagicTool is designed to connect to external ERPs.
Other features of MagicTool Expert are:
Teamwork – the system can work autonomously or be installed as a part of a network. By using the floating license option, multiple users access the system.
Time and True Cost Calculations – MagicTool manages all the technology of the machine and calculates time and cost by piece and by sheet.
Parametrics Parts Library – The MagicTool has a wide library of parametric parts.
Open Database – The MagicTool database is open and enables the user to access it to find parts, manufacturing orders, plates, etc. by using criteria such as material, thickness, client, date, etc.
2D Design – Logotag is a highly efficient 2D CAD module especially created to design 2D plate parts. It includes functions for the automatic detection and correction on unclosed contours, shape recognition, geometry validation, and true-type font support.
Intelligent Import/Export – MagicTool may be linked to the major CAD systems on the market (DXF, DWG, DSTV, etc.) and may also use graphic files (JPEG, BMP, TIF, GIF, etc.).