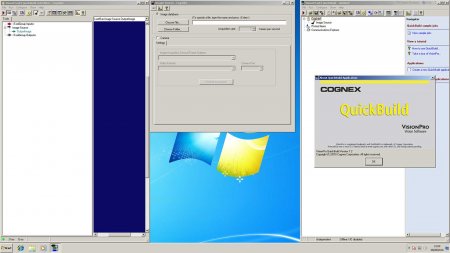 Cognex offers complete vision solutions consisting of vision controllers, vision hardware, and vision software. Cognex Designer Vision Software recently has been introduced as Cognex's complete software environment to allow organizations to build 2D, 3D, and multi-camera vision software applications. As a result, important changes have been made for VisionPro software and how it is provided.
Beginning with the introduction of Cognex Designer software, Cognex Designer automatically includes the latest VisionPro software and capabilities. As a result, VisionPro is now offered together with Cognex Designer. This enables users to take advantage of the graphical capabilities of Cognex Designer with the vision tools of Vision Pro software.
If you are an existing VisionPro user, you will have the option to stay in the VisionPro software environment. Details are provided later on this page. However, we believe you will want to consider building new vision applications using the new Cognex Designer / VisionPro package. The development and maintenance efficiencies are significant in using the combination of graphical capabilities and PLC integration that Cognex Designer provides together with the vision tools provided by VisionPro.